Case-based Teaching: Using Stories for Engagement and Inclusion
Abstract
Case-based learning provides opportunities to increase engagement and foster inclusion for diverse communities of learners. Teaching with cases leverages the strengths of storytelling to help students internalize abstract concepts. Stories are the way we make sense of the world and translate abstract concepts into understanding. Through storytelling, we define culture, construct meaning, enter the realms of others, and build empathy and compassion. Case-based teaching has a long history in many fields, including Law, Business, Education, Humanities, and Public Administration. This paper discusses the research in storytelling and case-based teaching with a focus on engagement and inclusion, spanning traditional educational settings, online learning, and one-to-one virtual coaching models. Findings of research studies that assess case-based learning outcomes are provided, along with suggestions for incorporating new material into existing to help learners construct new understandings and build inclusive behavior skills.
Keywords
Storytelling, Diversity, Pedagogy, Constructivism
Refbacks
There are currently no refbacks.
Copyright (c) 2019 International Journal on Social and Education Sciences
Abstracting/Indexing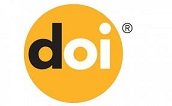 International Journal on Social and Education Sciences (IJonSES) - ISSN: 2688-7061

affiliated with
International Society for Technology, Education and Science (ISTES)

This work is licensed under a Creative Commons Attribution-NonCommercial-ShareAlike 4.0 International License.