News Viewing and Interpersonal Communication of International Students in the 2010s in Japan
Abstract
This research examines the relation between interpersonal communication and news viewing of international students in Japan.  In the 2010s, the "new media," such as smartphones, have become widely diffused, and media environment has greatly developed around the world. Communications of international students should have been influenced by the development of media, and it is possible that the cross-cultural adaptation theory, which explains newcomer's transformation of communications from ethnic to host, has become inconsistent. To declare the relation, a survey was administered to international students at three universities in Japan (n=238). The analyses confirmed that news browsing was associated with international students' personal relationships and that host news viewing and native news viewing were correlated to each other. Furthermore, they also revealed that the reasons to consume news predicts social activities of international students and that news viewing with comparative perspective should enhance the relationships with host country friends.
Keywords
International student, Media, Social networking sites, News viewing
Refbacks
There are currently no refbacks.
Copyright (c) 2019 International Journal on Social and Education Sciences
Abstracting/Indexing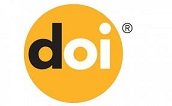 International Journal on Social and Education Sciences (IJonSES) - ISSN: 2688-7061

affiliated with
International Society for Technology, Education and Science (ISTES)

This work is licensed under a Creative Commons Attribution-NonCommercial-ShareAlike 4.0 International License.