The Challenges and Difficulties of Teachers in the Insertion and Practice of Environmental Education in the School Curriculum
Abstract
The objective of this research was to investigate the main difficulties encountered by teachers when working on environmental education in the various disciplines of the school curriculum. The qualitative methodology was used in the home study format. This study was carried out with teachers from three State Colleges of the Public Education Network in Curitiba, Paraná. An intercession was made with the teachers so that they could point out these difficulties in the insertion of environmental education and the results indicated some problems in the school environment. It was concluded from this study that it is necessary to rethink and plan to overcome challenges with regard to environmental education in the school.
Keywords
Environmental education, Curriculum, Formal education
Refbacks
There are currently no refbacks.
Copyright (c) 2019 International Journal on Social and Education Sciences
Abstracting/Indexing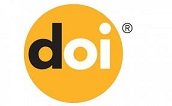 International Journal on Social and Education Sciences (IJonSES) - ISSN: 2688-7061

affiliated with
International Society for Technology, Education and Science (ISTES)

This work is licensed under a Creative Commons Attribution-NonCommercial-ShareAlike 4.0 International License.