The Impact of Tacit Knowledge Sharing on Job Performance
Abstract
The success or failure of an organization is dependent on its ability to manage and motivate its employees. It is widely accepted that knowledge management is a critical factor affecting an organization's ability to remain competitive in the global marketplace. It is also one of the major strategic uses of informational technology. However, despite the growth in easily using and accessing online information, employees must still rely on their co-workers for knowledge sharing to deal effectively with their work. The thorny form of knowledge sharing is tacit knowledge because it is an experience that is embedded in an individual. Organizations recognize this and must develop a mechanism for obtaining this collective intelligence and skills of its employees to create a greater organizational knowledge base. Using the literature, this study critically analyzes the impact of tacit knowledge sharing on job performance. The study will also briefly explore any likely interactions between tacit knowledge sharing and explicit knowledge sharing. The main research objective is to establish an understanding of the effect of tacit knowledge sharing on job performance. The essence is to understand how organizations can more easily communicate knowledge that will increase job performance, driven by an understanding of leveraging tacit knowledge.
Keywords
Business performance, Knowledge management, Tacit knowledge, Organizational learning, Learning styles, Knowledge sharing
Refbacks
There are currently no refbacks.
Abstracting/Indexing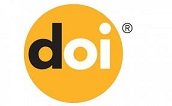 International Journal on Social and Education Sciences (IJonSES) - ISSN: 2688-7061



This work is licensed under a Creative Commons Attribution-NonCommercial-ShareAlike 4.0 International License.