Biology Learning Station Strategy (BLISS): Its Effects on Science Achievement and Attitude towards Biology
Abstract
Science education faces monumental changes in terms of curriculum design and approach brought about by the challenges of globalization and diversifying educational landscapes. This study sought to test the effects of Biology Learning Station Strategy (BLISS) to the academic achievement and attitude of junior high school Science students. This action research utilized a within-group pretest-posttest experimental design involving 28 Grade 10 Science students of a government-run secondary school in Central Luzon, Philippines. The study found out that prior to the intervention, the junior high school Science students were performing below average in terms of Science achievement and have slightly positive attitude towards Biology. After the intervention, the students' Science achievement and their attitude towards Biology had improved. BLISS was found to be an effective differentiated learning strategy in improving the Science achievement and attitude towards Biology of students. There was a positive correlation between Science achievement and attitude towards Biology.
Keywords
Science education, Biology learning station strategy, Science achievement, Attitude towards biology, Differentiated learning strategy
DOI:
https://doi.org/10.46328/ijonses.10
Refbacks
Abstracting/Indexing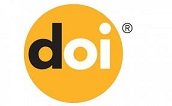 International Journal on Social and Education Sciences (IJonSES) - ISSN: 2688-7061



This work is licensed under a Creative Commons Attribution-NonCommercial-ShareAlike 4.0 International License.